Christopher D. Badaracco, CFP®, EA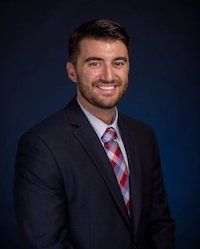 Christopher Badaracco is the founder and wealth advisor at Rose Wealth Advisors. Prior to founding Rose Wealth Advisors, Christopher worked as a wealth planner for a national RIA in New York City where he primarily worked with high-net-worth clients in all aspects of their financial plan. He takes his unique experience of tax law, estate and income strategies, investment management and financial planning knowledge to guide his clients to meet their financial aspirations.
Christopher holds a bachelor's degree in finance from East Stroudsburg University and a master's in taxation from Villanova University. He earned a Certificate of Financial Planning from New York University and is a CERTIFIED FINANCIAL PLANNER™ professional (CFP®). He is also an Enrolled Agent (EA) with the Internal Revenue Service.
Christopher resides in Ramsey, NJ with his wife Alexandra and son Henry.
Our Approach
Our firm grew out of the idea that the world of financial planning is changing and we wanted to change with it. We believe that clients should be receiving more services from the fees that they are paying their financial advisor. This is why Rose Wealth Advisors is a full service, fee only independent fiduciary firm. We offer full investment management, tax planning & preparation, bookkeeping services, holistic financial planning, risk management and estate planning reviews. We want our clients to know that their advisor understands their goals, needs, and vision.
Fee only advisors have a fiduciary duty to their clients over any duty to a broker, dealer, or other institution. This very simply means that we must act in our client's best interest first and foremost. At Rose Wealth Advisors we run a thorough analysis on all aspects of a clients portfolio prior to making any recommendations. We want to focus on accountability and partnership. We want to help our clients follow through on financial commitments by partnering with them to prioritize their goals, show them the steps they need to take and review their progress towards achieving them.
Transparency
We strive for transparency with our clients. We want to empower our client to make the best financial decision possible.
We choose to be fee only purposely and by doing so we are choosing a business model that promotes a trusted relationship with our clients. Fee only advisors are compensated solely by client fees; they do not accept commissions or compensation from any other source.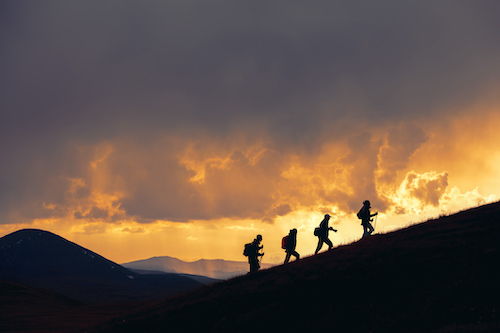 Our Mission
Our mission is to help our clients make smart financial decisions by understanding their needs, wants, and long-term goals. This is accomplished through comprehensive and holistic planning using necessary financial tools to prioritize and attain their personal goals.
We want to create a trusting relationship with our clients. We understand that trust is the most critical component in the client/advisor relationship. We aim to build trust with our clients, so that they feel they can call us regarding any issues of their financial lives. Our goal with our clients is that they do not view us as a transactional relationship and we do not view them as just a customer. We work together with our clients representing their best interests and providing valuable and professional solutions so that they achieve their financial goals.
Our Value
At Rose Wealth Advisors our core values are the foundation of everything we do. Our values define us and are the characteristics and behaviors that motivate us and guide our decisions. Our business is built on trust and respect. Our clients will always have an open line of communication with us and we will always put our clients first.
Core Values

Fiduciary Duty
Rose Wealth advisors is a fee only fiduciary. Meaning that we charge a fee for our services and do not make any additional fees for products or services that we recommend. It is important to us that the client knows that we are sitting on the same side of the table as them and all our actions and advice are solely in the client's best interest.